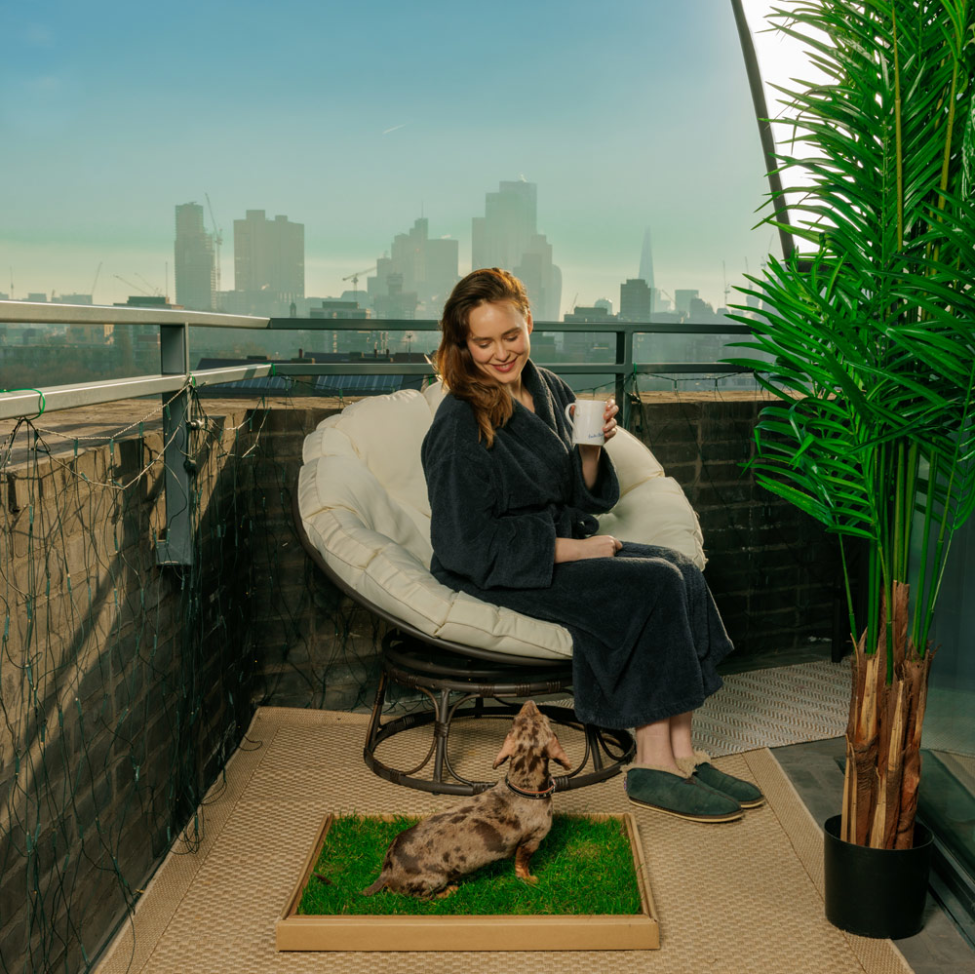 CITY DOGGO
Potty Train Your Apartment Pet in Days!
Is life busy? 
Oui Oui Patch makes toilet training a breeze. 

Unlike soil-free options, the combined scent of soil & grass in Oui Oui Patch triggers a dog's natural instinct to go potty. 
It also means no nasty clean-up, no more walking alone at night or getting trapped in the rain or snow. 
Plus, its the most ECO-FRIENDLY toilet training option available. 
Do your puppy & your planet proud!